Shop
Fauji Choco Chuckle 250 Grams
PKR 430
Choco Chuckles 250 gm.
Benefits: –
Multigrain breakfast cereal
Source of wholesome energy
Low in saturated fats
Packed with essential nutrients
Great crunchy and chocolaty taste
Availability:Out of stock
Choco Chuckles 250 gm.
Benefits: –
Multigrain breakfast cereal
Source of wholesome energy
Low in saturated fats
Packed with essential nutrients
Great crunchy and chocolaty taste
Ingredients: –
Allergen Information: – contains gluten soya and may also contains traces of nutsand milk.
Serving Direction: – Just pour cold milk and it is ready to serve. Or use as you may like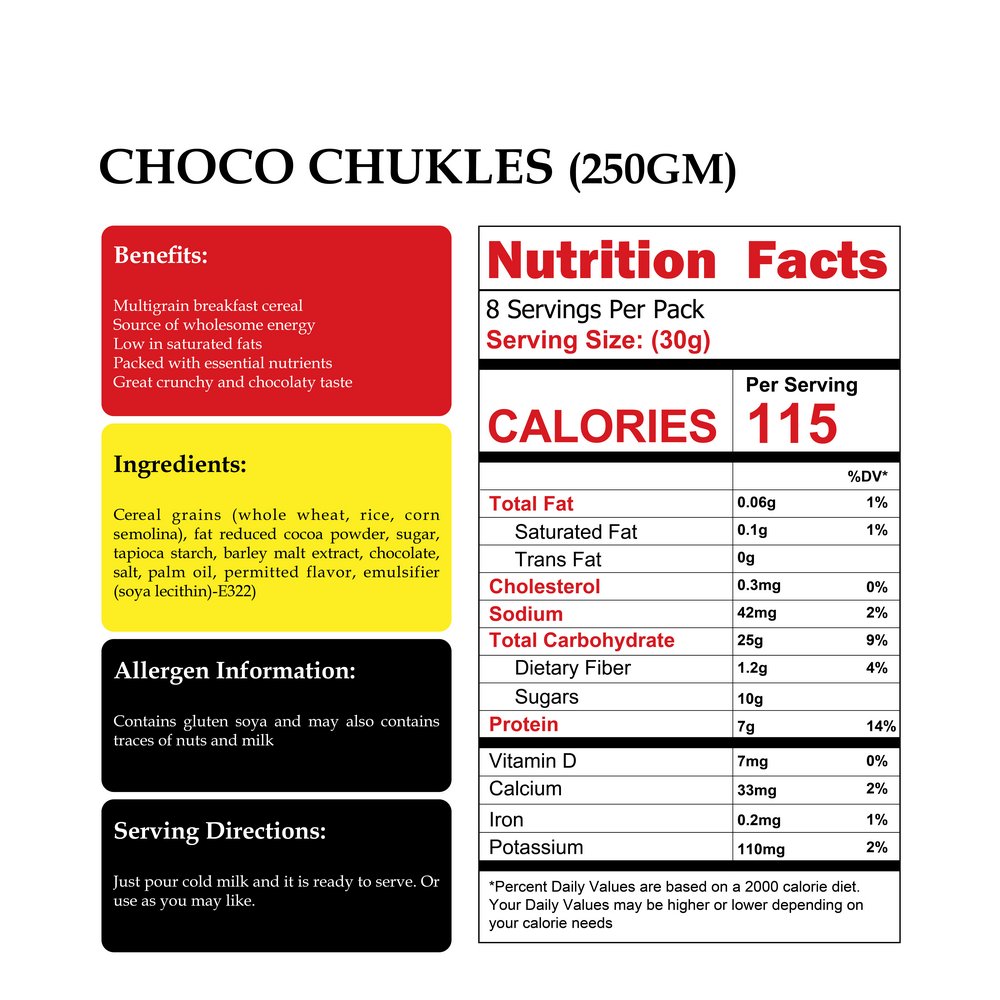 .